So you guys want to know a secret? I went to UCLA to get my psych and Spanish literature degree and my full time job at that time was a behavior therapist. I worked with special needs children and I LOVED it. I especially fell in love with this one little girl who I worked with over 3 years. She moved to Chicago and I miss her til this day! One of her AND mine favorite things to do was: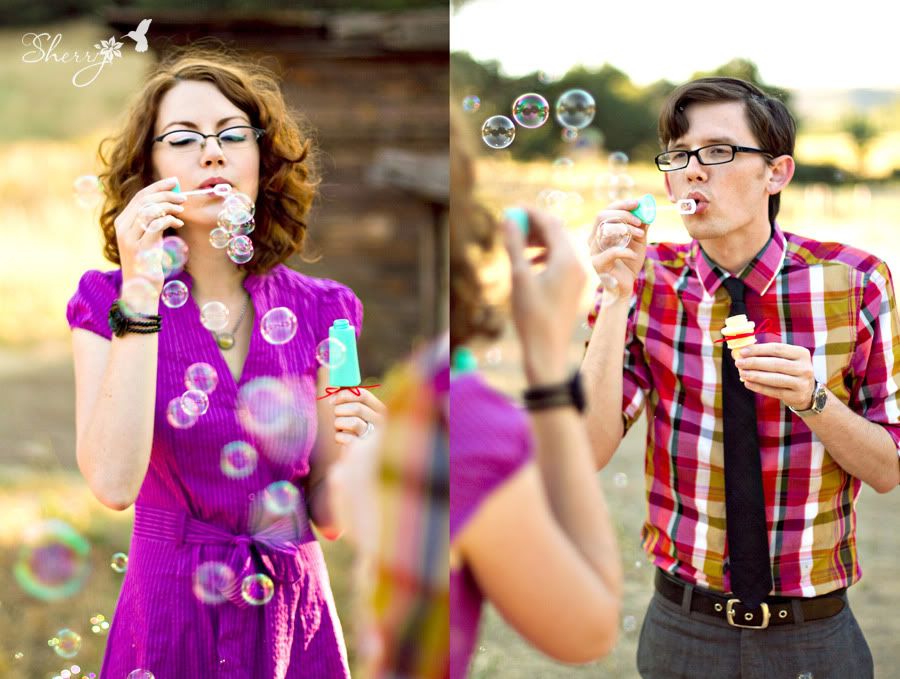 I know, that had nothing to do with this engagement session, but this brings a smile to my face. Not only are they blowing bubbles but the colors in this shot are crazy awesome! Love it! Sometime soon I'll be sharing a full e-sesh by the talented Sherri of
Sherri J Photography
. Yay! Thanks Sherri! Have a grrrreat weekend!